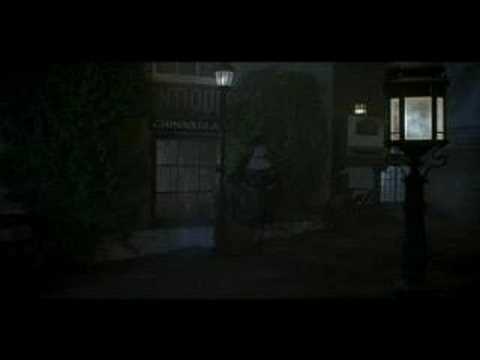 Are US mercenaries deploying in Ukraine? Or… is it bullshit? On Putin's use of speculation as foreign policy.
Yesterday, Russian news agency RIA Novosti asked for my insight into Kremlin claims that US private military company Greystone is deploying mercenaries in Ukraine.
Amid the chaos of eastern Ukraine and Greystone's association with Blackwater/Xe Services, the Russian claims seem to be gathering momentum, regardless of evidence. There's an added twist. RIA Novosti itself – once a pretty independent source of news – was shut down late last year by the Kremlin, and now exists as a government controlled agency. 

Claims like these remind me of the 'Bullshit Or Not?' sketch on cult 1987 film 'Amazon Women On The Moon' in which Henry Silva floated the possibility that Jack the Ripper might in fact have been the Loch Ness Monster. So I figured the least I could do would be to point out how problematic agenda-driven news like this can be. Here are their questions (below). What follows is my reply, warts and all (but with links and some hurriedly made typos corrected).
Hi _____,
Thanks for inviting me to comment. I've written you some answers, and they appear below.
But of course I'm a little wary of the current editorial line of the 'reborn'/post-shutdown RIA Novosti. From the questions you ask, I sense that it would be convenient for me to get excited (like the classic nutters and conspiracy theorists on Russia Today) to back up some line about mercenaries. ("We are doing a story about Greystone mercenaries in Ukraine" would seem to accept that such forces are in Ukraine before the question "Are there mercenaries in Ukraine" even arrives!)
I'm afraid that if that's the editorial line, my answers are going to disappoint.
I don't think there's credible case either way for the presence of mercenaries (we'll get to contentious definitions later) in the places RIA Novosti is currently reporting, and I don't think interviews with local militia commanders who reckon they saw people who "look like" mercenaries (were they wearing the party hats?) or spoke to people who claimed they'd heard some mercenaries (were they discussing their membership of a mercenary union?) is the way to go.
I could probably find someone on my road who says they were John Lennon in a previous life, but I don't think I'd report it as fact. Although actually, the Lewisham News Shopper did have a cracking piece on a poor lady who was convinced she'd been Arsène Wenger's fiancée in mediaeval France. Apparently he had no Plan B then either.
Essentially, if this is part of a piece in which the editorial line is "Let's get some people to agree that there are mercenaries doing evil deeds in Ukraine", I'm not your man, and I can't give permission to participate, or to use my material.
OK. Apologies for saying all this first. I'm a confirmed and lifelong russophile, my work in journalism tends to be around avoiding the harmful push towards convenient but mendacious narratives, and I'd say the same to trolls-and-nutters US networks like Fox TV these days if they asked me for material to back up what I suspect might be a non-story.
That said – and on the understanding that you guys will treat this with integrity – happy to offer some insight.
Here are your questions, with my answers underneath. I hope they're helpful.
Qualifier
The pathology around the word 'mercenary' makes it an easy thing to accuse someone of, but a very difficult thing to define, much less prove. And of course, the absence of a mercenary force is by its nature unverifiable – could it just mean that they were "so good they were never caught!" Which makes it the new witchcraft, I suppose. Certainly the new conspiracy theory. Libya was a recent example of the word 'mercenary' applied to just about every side at one point – depending on who you wanted to delegitimize. I reckon this is not only intellectually dishonest, but sows fear and miscalculation. It also (perhaps more importantly from your point of view and this story) misses the key points about mercenary use anyway.
1. How legal is it to use mercenaries, what are the existing regulations?
There's a UN convention against mercenaries (UN resolution 44/34, International Convention against the Recruitment, Use, Financing and Training of Mercenaries, came into force on 20/10/2001) and different countries rule against their use too. However, their definition of a Mercenary is quite full of loopholes, and could either encompass security guards in buildings, or Blackwater, or soldiers of fortune, or none of them. (The UN's definition is copied here.)
Parameter one, "…in order to fight…": Historically, that's been got around by saying "Our staff are not there to fight, they are security guards specifically trained in conflict avoidance techniques" or some such. Is guarding something fighting? Not really, no – you hope it won't be, any more than walking down the street means getting mugged. So in practice, there's often a huge blurry area where terms like security guard, courier, technician and mercenary (and too many others to mention) tend to edge into each other.
Perhaps the most famous recent example of someone who inhabits that grey area is Viktor Bout – a simple businessman in the air freight industry, as he and the Russian government claimed during his extradition hearing? Or The Merchant Of Death, the world's most notorious gunrunner to mercenary and guerrilla armies, as the US & UN Panel of Experts claimed? The picture gets complicated because, though he worked for private militaries in Africa, promised to supply what he thought was FARC and so on, he was also subcontracted to both the Pentagon (as a transporter for US reconstruction in Iraq) and the Russian government (flying arms to Afghan factions in the 1990s – see the 2010 Russian blockbuster Kandaghar for the dramatization of the story of one of his real crews). But there's also the 'grey' zone around US PMCs in Iraq, armed security around oil pipelines and refineries (in Russia, Africa, Libya, everywhere), and companies like DynCorp and Executive Outcomes used by peacekeeping operations in Africa.
Or, more simply (if no more easy in terms of answers), it is not legal to use the classically defined proactive paid combatants known as mercenaries. But to deploy trained security personnel who can protect property, people, assets, businesses, whatever – that can well be legal, and of course for businesses across Russia, the West, the world generally, it's part of standard corporate practice. So the dividing line becomes something people tend to define for themselves on a case-by-case basis.
2. Are there mercenaries in Ukraine?
Nobody has credible information on that score – including, I'd strongly suggest, the 'local militia leaders' and sundry other types currently pointing and shouting about mercenaries from RIA Novosti's Twitter feed.
US Mercenaries and Right Sector Fighters Move Into Donetsk – Militia Leader http://t.co/siGSsqhp6T

— RIA Novosti (@ria_novosti) April 10, 2014
And I'd tend to mistrust anyone who claims to know differently right now – like those local militia commanders being treated as responsible/expert sources on RIA this afternoon… Because 'mercenary' so loose and therefore easily manipulated, defining people as 'mercenaries' has become as much an act of political will and expediency as calling someone a "traitor".
(Example: Just look at the ongoing claim and counterclaim as to whether pro-Russian protestors in Kharkiv are "paid and arrive in buses" or "locals who are not being paid".)
For what it's worth, I suspect that there's an element of that here. The Kremlin and bystanders have said people look like mercenaries. Yet (unless you're reading graphic novels or watching Hollywood films) mercenaries don't really look like mercenaries. Well, you wouldn't want to really, would you? For the same reason, you don't get a badge and uniform when you join the Mafia!
Sometimes private military contractors take full advantage of that looseness too – as did Blackwater in Iraq.
But beyond 'Nobody knows for sure', we can say that it's in the interests of (or, it fits the policy of) the current Russian government to say there are.
This leads us to the goal of any mercenaries – whether real or imagined.
3. What are their goals?
If there were any paid personnel (please see earlier qualifier as to what makes one person's mercenary another's guard), their goals would probably be the usual – protect key people, assets and potentially places and resources.
This is not the goal people usually imagine, of course. But remember, any private military company who pro-actively deploys to engage with an enemy is no longer deniable: it would be breaking the UN Convention in a very clear way. So 'mercenary' units (PMCs) don't tend to do that. Hence the high number of 'security contractors' and not 'mercenaries'. Usually their deployment makes a deterrent to casual or spontaneous damage (like a bodyguard to a celebrity – you won't ever hope to protect them from a planned assassination, but from a nutter with a broken bottle, sure) and potentially to be there for the rapid rescue of specific people or intelligence or whatever, in the event of an acute crisis.
But then, we also need to ask what would be the purpose of phantom (ie: not really there at all) mercenaries. Well, on one hand, if the West were deploying mercenaries in Ukraine, it would be very easy for the Kremlin to call it a provocation (In fact, though there's no credible evidence, it just did anyway.) So it's clearly in the Putin administration's interests – or rather, again, it seems to fit their current line of policy with regard to Ukraine – to claim they are there.
Which is one reason, actually, that I'm a little dubious about the claim. Are there businesses (including, but not limited to, Western ones) with regional HQs in Ukraine that employ heavy security to protect their property? Well, they'd be stupid not to, right? In the same way that Gazprom employs a private army to protect miles and miles of Siberian pipes, or Shell uses armed security to protect oil installations.
Are they anything to do with the current crisis? I'd tend to think they were trying not to be.
Are they a convenient thing for hawks in Putin's administration to call mercenaries?
Maybe. Let's ponder that.
4. What threats does it pose to the democratic processes in the country?
Well, as you see, nothing around mercenaries is simple. And when you throw in propaganda, high emotion and a chaotic environment in which the rule of law is being denigrated, it's murkier still. Mercenary armies, when they exist and deploy, are clearly counter to the common good. That's why the UN bans them, in language however woolly.
However, perhaps in this case you could say that throwing the phrase "mercenaries" around is also a threat to the democratic process in a country. I'd suggest that at the very least it's unhelpful, and at worst intended to stir up a feeling of being "under occupation", or being muscled into by a military force other than Russia. So of course, rather than "Do you want to be just Ukraine, or more closely tied to Russia?" they'd hope to force the question: "Under whose military occupation/protection would you rather be? Your neighbour, or a Western bunch of people some local militia leaders reckon are definitely mercenaries?" A choice based on a false premise, aimed at persuading floating voters? In the end, that's the suspicion that lingers over these claims.
However, it's just a suspicion. I'm probably being infuriatingly cautious from a broadcaster's point of view. Apologies. But truthfully, it's best to be suspicious of anyone who speaks with less caution at a time like this. By far the greatest threats to the democratic process in Ukraine and everywhere else are fear, miscalculation, and bullshit.
Make sense?
Thanks for letting me sound off! Hope some of this is useful.
Many thanks.
Postscript: Well, I wrote that to be as defiantly unquoteable as I could, copying in a fellow Moscow journalist, just to put the exchange on-record in real time. Here's what RIA Novosti turned the above contribution into.
And here's my reply, pre-publication:
The piece eventually appeared with my one-line qualifier in. I'll leave you in the capable hands of Henry Silva, Jack the Ripper and the Loch Ness Monster, and a sketch that could have been written for Russia Today (or Fox News, to be fair). In Mr Silva's words: "Is it bullshit? Or not? YOU be the judge!"